---
Testimonials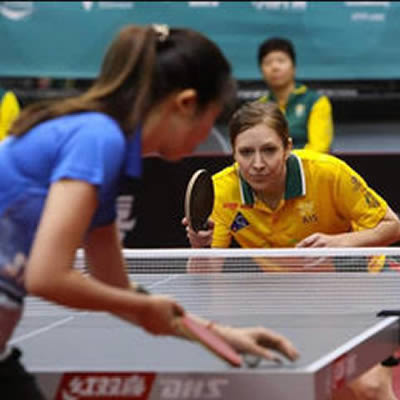 "Often, the mind is an area that gets overlooked as we focus on honing our skills in our chosen sport. But, when you're in the heat of battle against an opponent with a fairly similar skillset, the mental game can be the key to determining if you win or lose the match.
I have been working with Ian at Clinical Sports Hypnosis to unlock the mental tools I need (confidence, belief, focus) to bring out my best table tennis. I believe this mental preparation has helped condition me, and is an enhancement to my overall game. I look forward to continuing to harness the power of the mind, as I prepare for the Tokyo 2020 Olympics. "
Michelle Bromley
Australian Table Tennis Player
---
"In preparation for competing at the 2016 Rio Paralympics, I asked Ian to help me with strategies to cope with the big occassion, the massive crowd and noise.
I have no doubt his focusing techniques played a major role in my Long Jump Australian Record and Paralympic Silver Medal."
Taylor Doyle
Paralympic Silver Medalist
---
"I worked with Ian back when I was an emerging athlete struggling to come back from injury and personal setbacks. I had taken some steps backwards in my career trajectory and found myself stuck in an uncomfortable and uncertain place. Working with Ian I found some much needed clarity in my circumstances, being able to accept them and move forward in a more positive light. Ian was able to help me see a more complete picture of myself as an athlete, and as a person. We also worked on eating habits in our sessions, which again, helped me make positive steps forward. My overall experience with Ian can be described as fulfilling – an experience that opened my mind to a more whole image of myself and my life."
Lily Brazel
Victorian State Representative and Australian Hockeyroo

---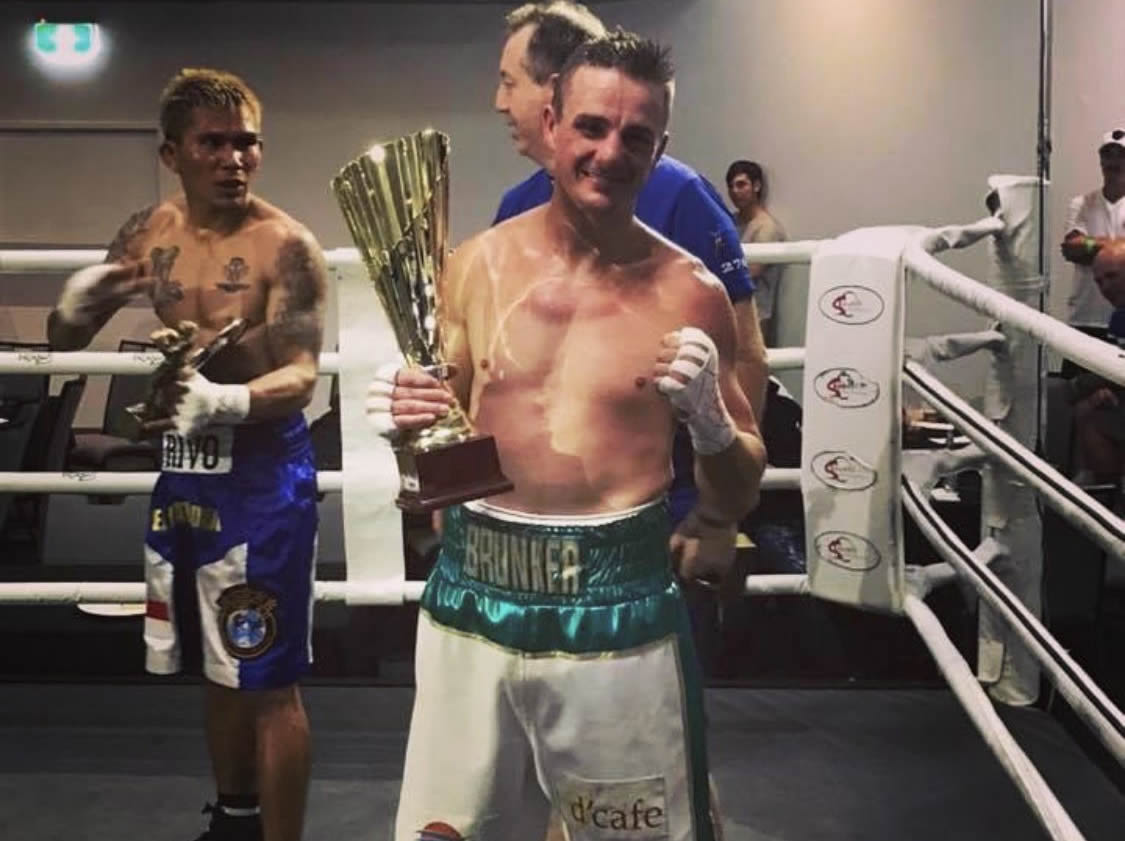 "I am a professional boxer who has competed for Australia at the Olympic Games and many other competitions. I've been for my country for 20 years in my sport and hypnosis therapy is a great asset to my boxing to keep my mind strong and sharp I highly recommend my friend Ian Priest at Clinical Sports Hypnosis."
Joel Brunker
Professional Boxer

---
"Working with Ian and implementing his strategies has taken my coaching to new heights. He has empowered me to eliminate the negative thought patterns and to create a greater awareness of what strategies to implement and when. The results speak for themselves – after 3 years of coming second in the final, this year we won! It was an extremely stressful situation of a penalty shootout to secure the national title – through believing in myself and implementing the key strategies I passed onto my players, they were victorious. I can't speak highly enough of Ian and highly recommend him – he was definitely the difference."
Nikki Beaton
Coach of School Sport Australia Girls Hockey Team 2018 – 2019
Coach of NSW Allschools Girls State Hockey Team 2015 – 2018 National Champions
Coach of NSWCHS Open Girls State Team 2018
Hockey Australia Women's Masters Coach 2016 FIH Masters World Cup Canberra
Hockey Australia Women's Masters Coach 2014 FIH Masters World Cup Rotterdam
NCAS Level 2 Coach
NCAS Level 2 Umpire Coach

---
"I first came to Ian in September 2018 and I try to do so before and after race meetings. I race a Microsprint which is a 270cc powered version of basically a Sprintcar on clay/dirt Speedway tracks. I usually race once maybe twice a month, practice is usually only at the beginning and the end of the season. Speedway racing is not other sports out there where you can just go and practice every day. So mental fitness is required for me to get into the zone which Ian has taught me through the power of Hypnosis.
The mental side of racing for me has improved dramatically since coming to Clinical Sports Hypnosis. I picked up my first podium on the 17th November which honestly felt amazing! I was so proud of myself. Prior to that I had my first race meeting of the season on the 27th October which was my NSW State Title. I was in a great position to podium but didn't make a change to the car and went backwards. It was great to finally put the sessions I had prior with Ian at Clinical Sports Hypnosis into practice and onto the race track! My first podium didn't come easy after having a few heat races on the night where I DNF'd (did not finish) that put me behind the eight ball a little bit, What I had learnt from the prior Hypnosis sessions played a big part that helped me get onto the podium. It helped me stay calm, focussed and keep my confidence up in maintaining that mental strength to overcome those previous DNF's and challenges during the night.
My whole mindset and mentality has changed since undergoing Hypnosis, I have got so much out of it and continue to do so. I can now stay focused, be calm and in control in any situation whether its on or off the track.
I cannot speak highly enough of Ian, he is very professional at what he does would highly recommend Clinical Sports Hypnosis to those Athletes/Competitors or even those of you who are looking for that mental edge. The mind is such a powerful tool. Hypnosis teaches you how to use and harness that tool to your advantage."
Hawkins Racing
Microsprint

---
"I began working with Ian from Clinical Sports Hypnosis prior attempting to obtain my Australian Professional Golfers Association (PGA) tour card. Ian was able to assist me in building my mental strength and self-belief so that I could perform on the golf course under pressure situations. I successfully completed the two stages of tour school and became a full PGA member at the age of 17. I have continued to work with Ian and have already claimed my first Pro-am victory in my maiden year and now looking forward to bigger and better achievements."
Brad Doherty
Australian PGA Touring Professional

---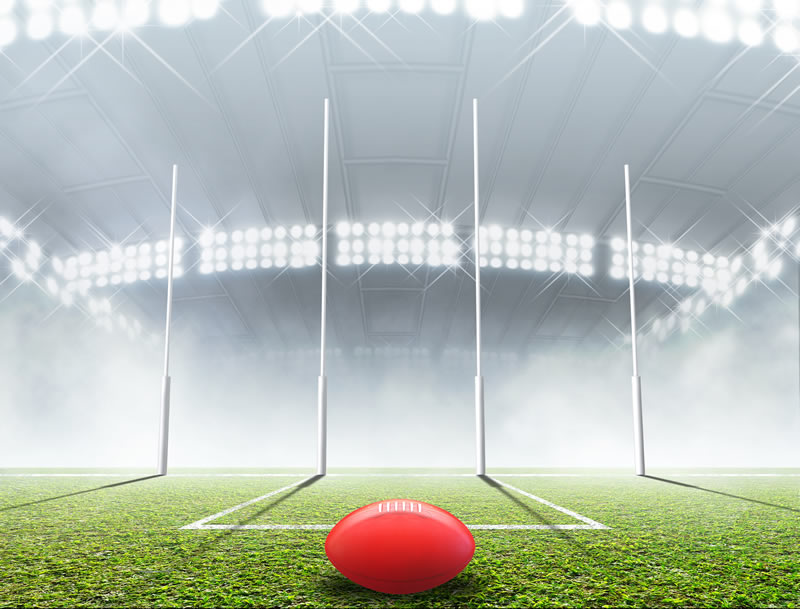 "I came across Ian whilst researching for my son Nicholas to talk to. Ian is highly credentialed, but I only booked several sessions after speaking with Ian on the phone. Ian was very easy to speak to, engaging and not pushy at all, he only wants to genuinely help people achieve their best.
Nicholas is a talented junior AFL footballer but was not playing to his potential due to his lack of aggression on the hard ball contests. Ian quickly got to the root cause of the issue and helped Nicholas to confront his fears and develop techniques to overcome them with positive thoughts.
Nicholas enjoyed his sessions with Ian and his football during the back end of the 2016 season improved greatly and he contributed well in a grand final winning season.
Nicholas is playing his first game this year after recovering from a broken arm pre season and we will be seeing Ian again to talk through that mental recovery process and quickly getting Nicholas back to his best form.
I highly recommend Ian for any person, regardless of age or ability level to help them unlock their complete abilities and enjoy their sport to the fullest."
Dale S
Father

---
---
"Dear Ian, I wanted to thank you so much for helping me give up smoking. So far, I've been smoke free now for over 2 months and haven't looked back. The power of the mind is amazing and to be honest, I was a massive sceptic…..not anymore. I have recommended your services to many of my friends and would love to book another session with you in the future with this time focusing on sleeping and anxiety as well as work performance. Thanks again mate- from the bottom of my heart."
Paul M